Are you a UKUPC approved supplier? If so, don't miss the opportunity to advertise the goods and services covered under the scope of your framework agreements with our LUPC Marketing opportunities! Our current offers are outlined below, please contact Giorgia Varriale for more information.


Advertising on the LUPC website
💷£495+VAT per calendar month
🔍Artwork dimensions: 
1110px (width) x 170px (height) (for website)
290px (width) x 400px (height) (for mobile)
You will be feature in two of the most high traffic pages on our website, the homepage and the framework agreement page. Download the booking form here.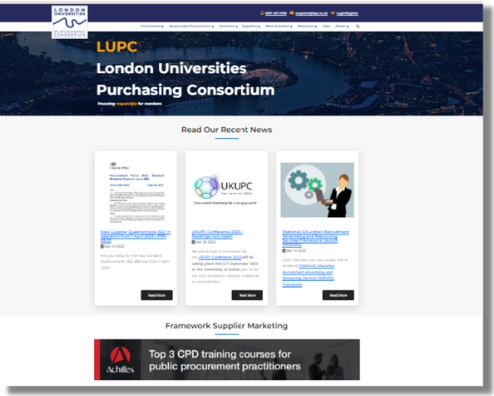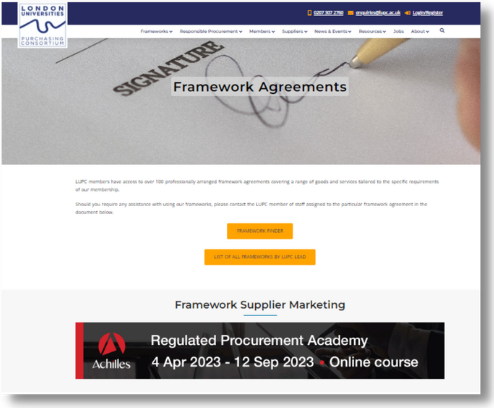 Website Advertising Bundles 



Advertising in Linked Magazine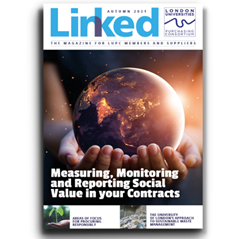 Our quarterly digital magazine, Linked, is emailed to 300+ members and all our suppliers. It is shared online on our website and social media. Full, half and quarter page adverts are available for purchase, rates and specs are detailed below.
💷Cost:
£175 +VAT for quarter page
£300 +VAT for half page
£500 + VAT for full page
10% discount available for 4 consecutive bookings
🔍Artwork specification for Linked Magazine
Advert bleed to be 3mm
Images to be high res and colour
Please ensure fonts are embedded in adverts when the PDF is created
Supply artwork as a high resolution, print ready pdf to Giorgia Varriale
Dimensions:
Full page 210mm (horizontal) x 297mm (vertical)
Half page 210mm (horizontal) x 148mm (vertical)
Quarter page 105mm (horizontal) x 148mm (vertical)
Curious about how different size adverts look? Take a look at our past editions here. 

Please carefully read our advertising & editorial submission guide which includes the booking form.
Please email the completed booking form to Giorgia Varriale.
Linked Magazine + Website Advertising Bundles


Submitting an article for Linked Magazine
We welcome articles from suppliers about current issues/updates in your commodity markets, case studies, best practice, sustainability etc. There is no charge for placing these articles, but they must focus on the 'big issues', rather than being an overt 'sell' for a particular supplier.
Please be aware, our free supplier editorials are not advertorials – each article from a supplier must focus on the 'bigger picture' i.e. – case studies (especially including LUPC members), new legislation, best practice, hints and tips from your industry etc. It should not be used to promote off-contract goods/services and it shouldn't be an overt sell for your company or its specific products (for this, you'll need to buy advertising from us). To be fair to other suppliers we will edit this if it veers off the wrong path – if unsure, please have a read through some of our past issues, which include supplier- written editorials and hit the right tone.
Of course, we'll by- line this article to you and include your logo and contact details, so there are definitely benefits!
For more information contact Giorgia Varriale, 020 7307 2771 in the first instance with a short overview of your topic, so we can confirm space is available in a future issue and that this doesn't duplicate another article. On approval, all articles would need to be 650 words.